Find more about Blogger Book Fair
HERE
S.M. Boyce has become one of my dearest author friends. She is also an amazing author who has written a fantastic series! I'm still waiting not so patiently for book three, Heritage, to be released later this year. Even though this series is fantasy it has a real feeling to it that pulled me in. I've enjoyed getting to know the characters and the world of Ourea is absolutely stunning.
Boyce made Lichgates FREE for download on all major eRetailers recently, so this is a perfect opportunity for you to slip into this world and see for yourself how amazing and fun it is. Below are my reviews.
Lichgates
by
S. M. Boyce
My rating:
5 of 5 stars
What a fun adventure Kara's journey turned out to be. She's smart and sassy and this is how she looks to me: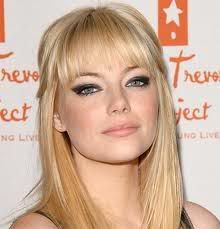 Next is Braeden in one of his many forms: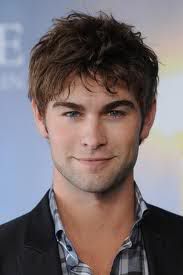 Having just lost her mother, Kara is looking for an escape. When she goes hiking one fine afternoon and stumbles on a lichgate her life turns upside down. She is immediately drawn into an adventure of a lifetime and doesn't look back, well, mostly. She is trapped by a book that makes her its guardian. Along with the book comes a lot of responsibility, and I don't blame Kara for not wanting it. Kara faces many obstacles along her journey. I admire her spunk and resilience especially considering all she had to put up with from species she couldn't have previously immagined.
This story has more of an epic fantasy feel with rich description between vivid action. Boyce paints the world of Ourea with delicate strokes. Kara and Braeden are fun to follow and each brings an important roll to this story. I have to admit I wanted more romance, but that's just me. We do get a little toward the end, but I wanted more, dang it. As to the story as a whole, my only complaint is that a few things came too easily to Kara. I don't do spoilers, so you will just have to see if you come to the same conclusion. This wasn't much though, and it didn't detract from my enjoyment of the book. Overall rating 4.5 shining stars. I can't wait to see what happens next.
View all my reviews
Treason Review:
Treason
by
S. M. Boyce
My rating:
5 of 5 stars
Once again I found myself plummeting into the world of Ourea. Although I really enjoyed reading Lichgates, I loved Treason. In this installment we are past the set-up stage and right in the thick of the action and romance (hehe).
Kara and Braeden are back and stronger than ever. I loved the twists in the story and Boyce has an easy style that immerses the reader in the book. Ourea is a magical place, and this time around we get to see a bit more of it, especially the political underpinnings.
Kara finds herself in some pretty sticky situations in this book, and she is a great heroine. I loved her banter with Braeden and the subtle inner battle each of them played. Should they or shouldn't they be together?
The politics plays a big role in Treason as the title implies. Some of the twists are just amazing, and I can't wait to read Heritage. Boyce, you need to write faster :)
View all my reviews
Bio
International Amazon Bestseller. Fantasy Author. Twitter addict. Book Blogger. Geek. Sarcastic. Gooey. Odd. Author of the action-packed
Grimoire Saga
.
S.M. Boyce is a fiction novelist who loves ghosts, magic, and spooky things. She prefers loose-leaf tea, reads far too many books, and is always cold. She's married to her soul mate and couldn't be happier. Her B.A. in Creative Writing qualifies her to serve you french fries.
Boyce likes to update
her blog
a few times each week so that you have something to wake you up in the morning.


Contact